YAY!!! It's Christmas!!!
Dang! I hope Santa doesn't dock points for being a bad blogger or I'm in BIG trouble!
Christmas is here and I can honestly say I have enjoyed all the festivities leading up to it! The boys are up at their grandparents and text messaging me incessantly with very important questions such as, "How many presents have you wrapped for us?" and "Is it Christmas yet?" Ya gotta love it.
Natie handed me a sealed letter last week and said "This is for Santa. It's a COMPLAINT!" And indeed, it was. Seems the boy doesn't like getting articles of clothing for Christmas. Santa's reply was: Bite me, Shorty.
My last post was about my sister and her mainstream-media-liberal-@$$-boyfriend-from-San-Francisco. Much has transpired since that writing, including me spending several days with Media Boy, but in keeping with the holiday spirit, I will make this one simple remark taken from the Holy Bible and then move on: Jesus wept.
So here's a very Merry Christmas to all of you good people out there. I hope you enjoy the blessing of family and friends and I pray the sweetness of our Saviors birth warm your hearts, as well.

P.S. IF I had sent Christmas cards out this year....this is what you would have gotten. ;-) :-P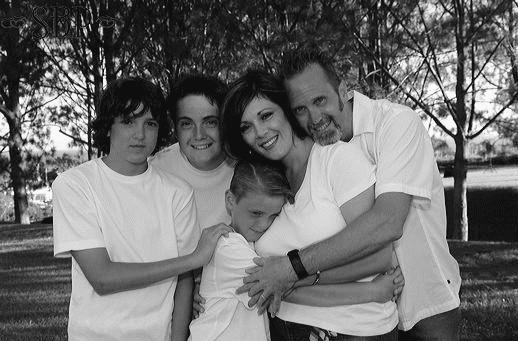 Posted by PamCHBF at December 23, 2005 03:28 PM | TrackBack